Be part of our success story
The Tresham College Academy of Sport offers male and female players the opportunity to receive top-class coaching and weekly competitive matches while continuing your studies.   We have a course for everyone – up to and including a degree in Sports Coaching.  You will also have free access to our full-time physiotherapist, strength and conditioning coach and nutritional experts.  We will even help you get started with your coaching qualifications so you can begin planning your dream job.
We have four academies at the moment and more on the way; Football, Rugby, Volleyball and Sport (for people that enjoy a range of sports).
Facilities
Our sporting facilities are terrific too.  You will train and play on our 4G AstroTurf, grass pitch, gym and full-size sports hall.  We have a private physiotherapy suite to keep you in the best shape possible.  We also use the very latest high-definition camera technology (VEO) to help you analyse games and develop winning strategies.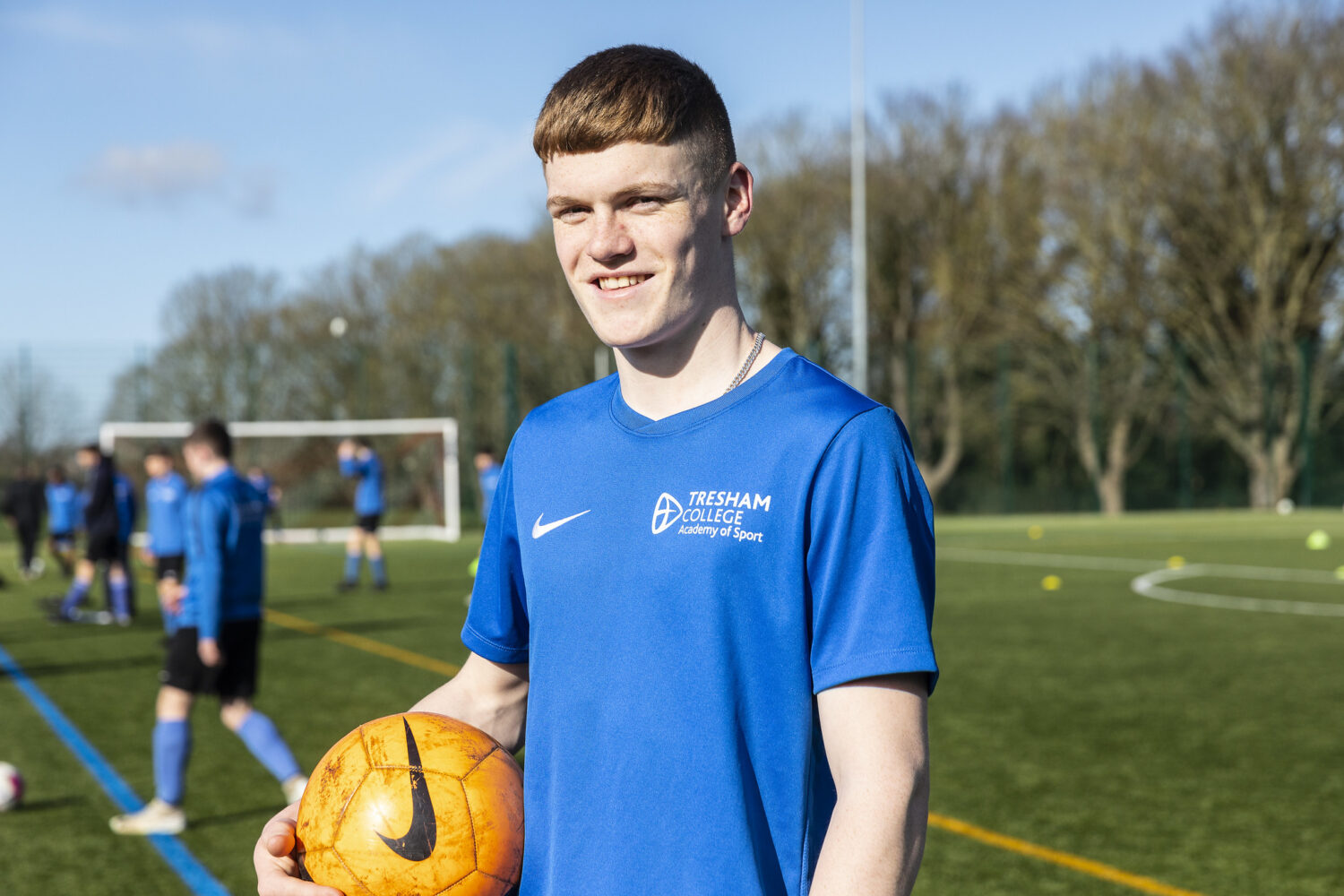 Sport Level 3 and Football Academy
DREW
I enjoy studying various aspects of the course, from psychology to the skeletal system and the background of sport and how things like religion and ethnicity affect it.
Our tutors are very good; they all play football. The tutors also organised for some people to come in and talk to us about American scholarships. Once I finish here I am going to North Eastern State University, Oklahoma, to play football and study Sport Management. If all goes well at university I am hoping to qualify as a Sports or PE Teacher.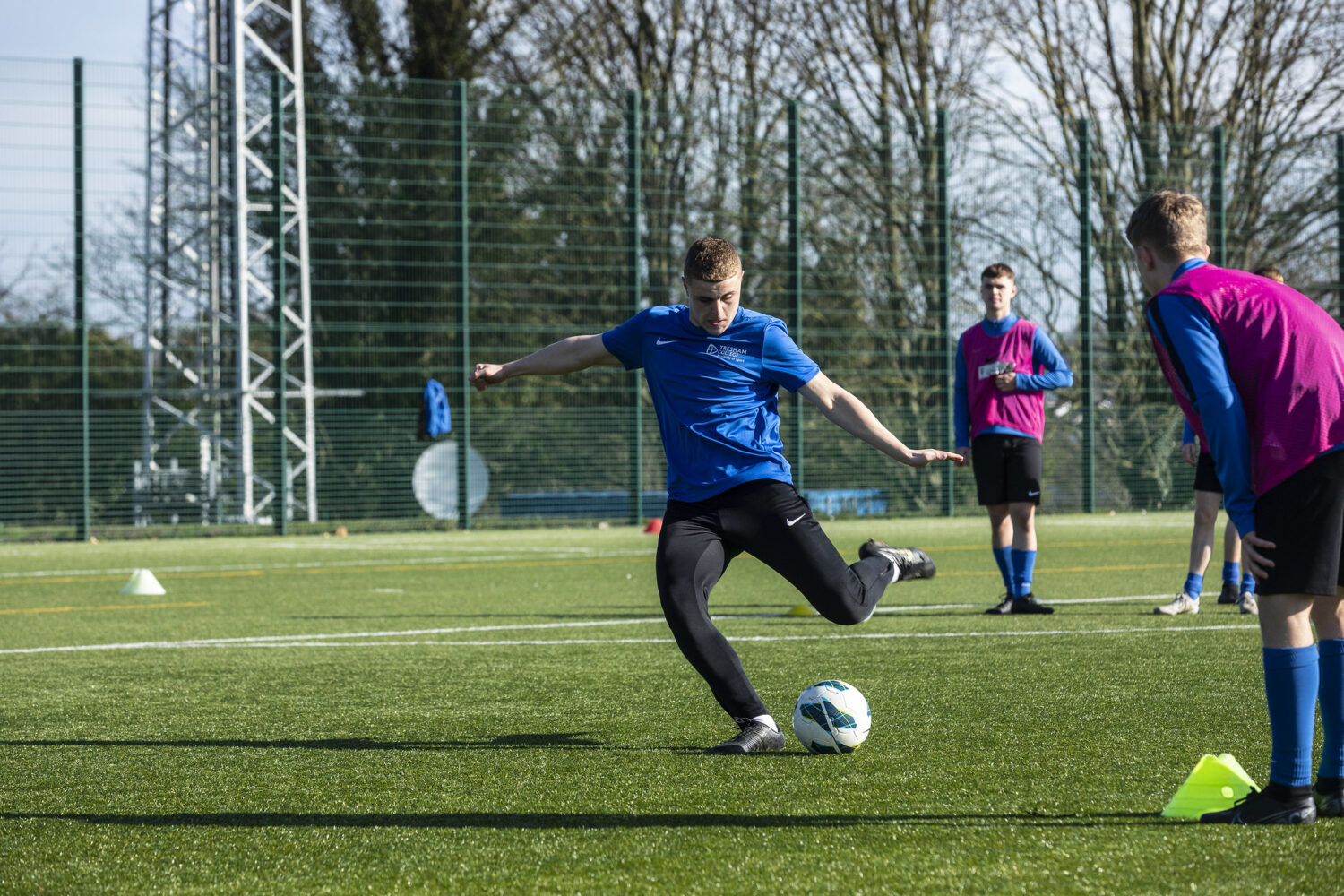 Sport & Fitness courses
If you are highly motivated, energetic and dynamic, our Sport & Fitness courses will enable you to study and specialise in areas such as outdoor leisure, development and fitness, and personal training.
Find out more