Overview
Uniformed Services Advanced (Level 3)
This 2 year study programme will give you the opportunity to develop skills and experiences that will help you to pursue a career in the uniformed services, and is ideal if you wish to join the Armed Forces, Emergency Services, Border Force or Prison Service. The study programme will allow you to participate in a wide variety of activities, such as outdoor pursuits, fitness training and team building events. You will gain valuable insight from current and former uniformed services employees, as teaching staff have served as members of Armed Forces or Emergency Services. You will also have the opportunity to meet working members of the uniformed services.
Need to know
Entry requirements
To begin this study programme you will need…
4 GCSEs grades 9- 4 OR equivalent, ideally including English & maths
OR
Uniformed Public Services at Level 2
What qualification will I gain?
Uniformed Services Advanced (Level 3).
How will I be assessed?
You will be assessed though a variety of different methods throughout the course, including discussions, presentations, practical demonstrations, role plays, workbooks and written tasks.
Course content
During the study programme you will learn about the types of careers available within the uniformed services, as well as the application and selection processes. You will learn about the different roles that the uniformed services undertake and have an opportunity to perform them. You will also learn about fitness requirements for the uniformed services and be tested against them. There will be opportunities to participate in a range of leadership and teamwork activities, as well as outdoor activities such as shooting, expedition skills and camp-craft.
Subject units:
Government Policies
Equality and Diversity
Emergency planning and response
Physical preparation
Crime scene investigation
Leadership and Teamwork
Expedition Skills
Discipline and Values
Next steps
On successful completion of this study programme you could apply for relevant job roles in the public services or undertake study at university.
Additional information
To take part in this programme you will be required to wear a uniform comprising of a polo shirt and hoodie costing approximately £40.  Majority of trips conducted on the course are free, however for the expedition in the second year will cost approximately £50. Any other trips that require a fee to be paid will be communicated closer to the start of the course.
Though there are physical fitness aspects to this course, participation and commitment is more a requirement then a level of fitness.
False nails are not permitted on this course due to risk of harm being caused to individuals with them, when undertaking tasks.
Any questions?
If you would like to find out more about this or other courses, please use our Livechat below, or  contact info@bedfordcollegegroup.ac.uk.
Available Courses

Bedford College

| | |
| --- | --- |
| Starts: | 11/09/2023 |
| Type: | Full Time |
| Length: | 2 years |

| | |
| --- | --- |
| Day(s): | Monday, Tuesday, Wednesday, Thursday, Friday |
| Time(s): | 9:00am - 4:30pm |

Apply now

Tresham College Kettering Campus

| | |
| --- | --- |
| Starts: | 11/09/2023 |
| Type: | Full Time |
| Length: | 2 years |

| | |
| --- | --- |
| Day(s): | Monday, Tuesday, Wednesday, Thursday, Friday |
| Time(s): | 9:00am - 4:30pm |

Apply now
Disclaimer
Whilst every effort is made to ensure the information on the Website is correct, some details may be subject to change. The Bedford College Group reserves the right to make amendments to the courses, dates, fees or other details, and to make cancellations or changes if numbers are insufficient. In the unfortunate situation that we have to cancel a course we will refund your fees in full, but we regret we are not able to offer any refund if you withdraw from your course or fail to start, and you will be liable to pay any outstanding fees that may be due.
Funding Information
All full-time Level 1 and Level 2 courses are now FREE for everyone, whatever their age. If you are looking to study a Level 3 qualification, courses are still free if you're under 19 or 19 years and above, and studying your first full Level 3 qualification. If you're over 19 or studying a second Level 3 qualification, you will need to pay a fee. Find out more on our financial support page at: www.bedfordcollegegroup.co.uk/finance or view the Full-time Fee Flow Chart below.
If you are unsure whether you need to pay or not then please contact our Customer Contact team on 0345 658 8990.
Full-time Fee Flow Chart
If you are aged 19 or over and want to achieve your first full Level 3 qualification (equivalent to an advanced technical certificate, diploma or A-Levels) then this course is free.
If you are aged 19 or over you may qualify for an Advanced Learner Loan to help you pay the tuition fees for this course. You can also pay by instalments to help make the cost of this course more affordable.
Find out more
If you live in any of the following areas and wish to apply for or enrol onto one of our courses, please contact our Customer Contact team on 0345 658 8990 to check if your course is funded or not (Please note that if your course is not funded then you will pay a higher fee than what is listed, please contact our Customer Contact team for more information):
Cambridgeshire and Peterborough
Greater Manchester
Greater London
Liverpool City Region
Tees Valley
West of England
West Midlands
Sheffield
Newcastle Upon Tyne
Barnsley and Doncaster
West Yorkshire
Find out more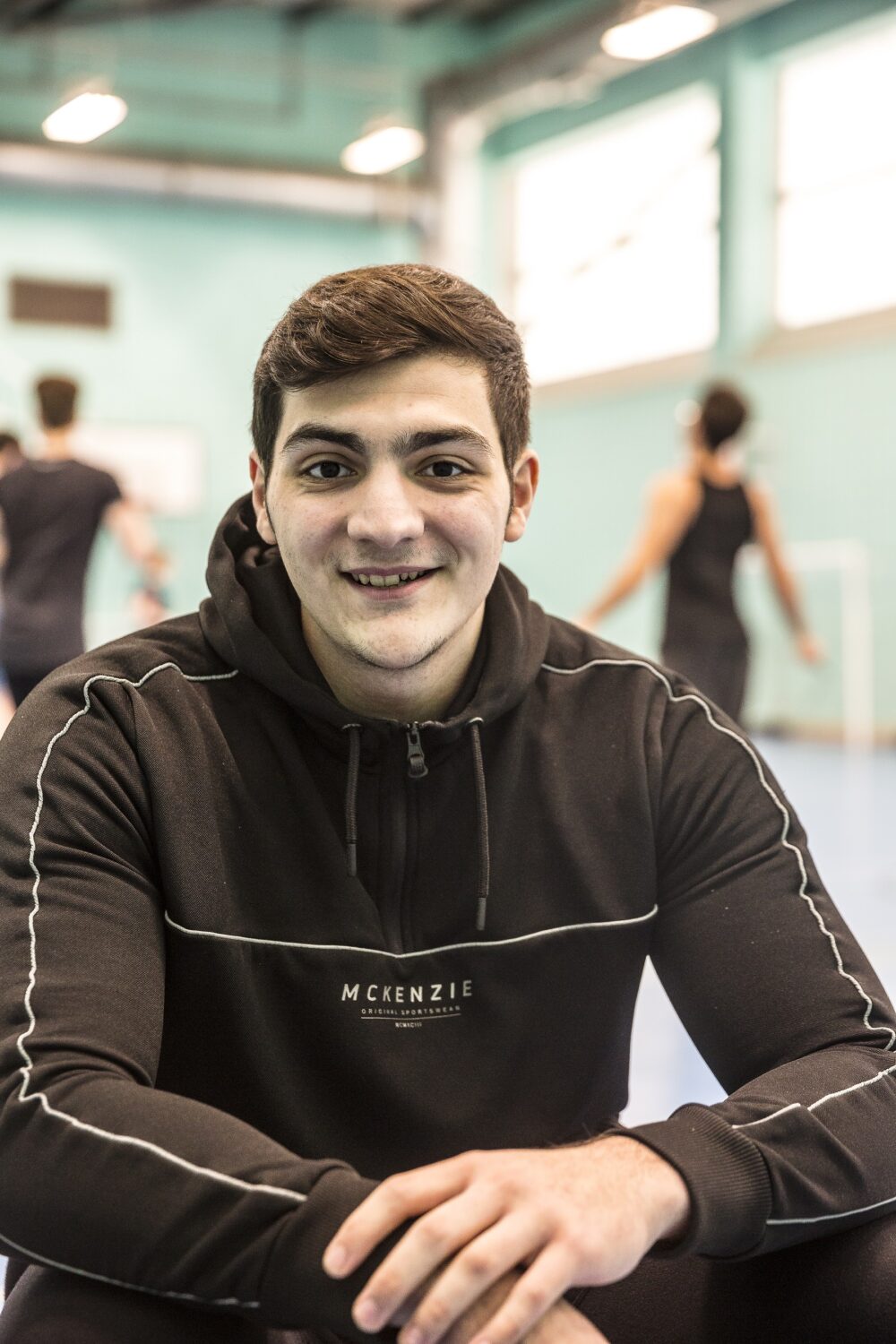 Uniformed Public Services
Khaled
Studying Uniformed Public Services at College has helped me to discover what it is like to work in this sector, and I am now working towards joining the Police force. My interest started during a College trip to the Police and I chose to research further into the role of a Police Officer during my coursework.  
My tutor Tony has worked in the Police, so he knows exactly what to expect and helped to introduce me to the Specials, or volunteer Police Officers. Tony gave me sheets to help me prepare for the interview and I am now in training with them. Once I graduate I'll do around 16 hours of unpaid Police work a week.   
I love that College is getting me ready for my future and I like the fitness side as well. I was on the College rugby team up until last year when I turned 19. We've also been on a one-week Army trip and visited the local Fire Service, while my two work experience placements have been in gyms working in customer service.  
I have an unconditional offer to study Criminology and Policing at De Montfort University in Leicester. Once I graduate from university I will apply for a full-time job in the Police. Without the support of the staff here at College, I don't think I would have got as far as I have. If they have some spare time they will always give it up to help you.  
Additional Learning Support
If you have a specific learning difficulty or disability, are deaf or hearing impaired, our Additional Learning Support team are on hand to give you assistance whenever you need it.
Autism & Asperger's Syndrome Support
We are committed to developing the provision for students on the autistic spectrum, including Asperger's Syndrome.
Accessibility
We have access arrangements in place to help students with disabilities or any other particular needs. Call us on 01234 291000 or 01536 413123 for more information.
Additional formats
Course information sheets are also available in large print and audio formats. Call us on 01234 291000 to order your copy.