In the lead up to National Apprenticeship Week (NAW) on February 6th – 12th, The Bedford College Group has been short-listed for an award in the FE Week and AELP Awards.
The team are finalists in the Apprenticeship Equality, Diversity and Inclusion Provider Recognition Award and will be joining a celebratory reception at the Houses of Parliament on Monday February 6th to coincide with NAW.
There will be a National Awards Gala dinner at the ICC in Birmingham on 14th March, alongside the Annual Apprenticeship Conference at the same venue starting on March 13th.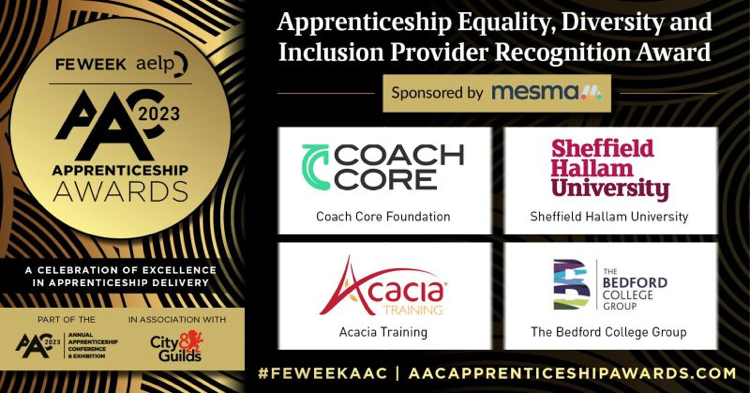 Increasing the opportunities for young people
Executive Director of Apprenticeships and Business Development, Debbie Houghton said:
"The Bedford College Group is the premier provider of the widest range of apprenticeships across Bedfordshire and Northamptonshire. This award celebrates the success of the college in championing diversity and inclusion for apprentices and employers. We work closely with employers large and small, and major local organisations to increase the opportunities for young people."
Find out more about the AAC Apprenticeship awards