We are very excited to be launching our own T Levels in Construction, Digital, Education, Healthcare and Science.
From September 2021, a new way of learning is coming to Bedford College.
T Levels are two-year courses in England that can be studied by 16-18 year olds after finishing their GCSEs.
T Levels are a new, two-year qualification that you can choose to do as an alternative to A- Levels, an apprenticeship or other post 16 courses. This brand-new qualification brings you a course that entails a mix of classroom learning and an extended industry placement.
What's more, the courses on offer have been designed in collaboration with businesses and employers to ensure you gain all the skills and knowledge you need for a career in your chosen field.
When studying a T Level qualification, you will spend 80% of your time in the classroom and 20% on a high quality placement with an employer. A mix of classroom learning and 'on-the- job' experience will help you gain all the skills and knowledge companies look for when recruiting.
It takes two years of full-time study to complete a T Level and the qualification will be equivalent to three A-Levels.
What is the structure of a T Level?
All T Level courses will include the following compulsory elements:
A technical qualification which will include: core theory, concepts and skills for an industry area
Specialist knowledge and skills for an occupation or career
An industry placement with an employer
A minimum standard in English & maths if they have not been achieved already
What can I do next after gaining a T Level qualification?
After gaining a T Level qualification, you could move on to:
Skilled employment
A higher apprenticeship
Higher education
Why choose T Levels?
Here are five reasons why you should choose to study a T Level course.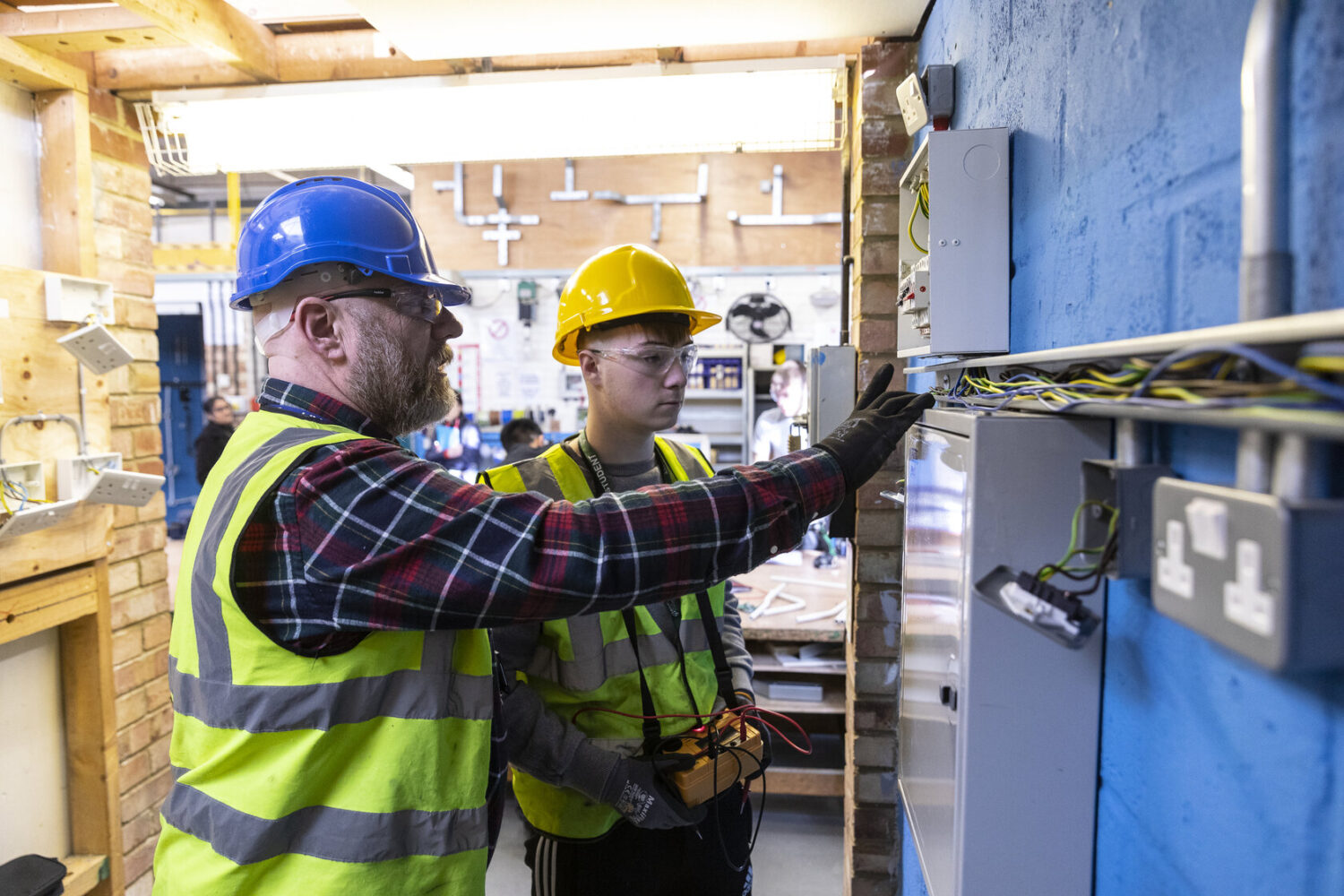 I'm an employer and I'd like to offer industry placements, can I get involved?
Absolutely! T Levels include a 45-day industry placement at the heart of every course which will be with an external employer to help students develop technical skills and become more employable. Industry placements are not only beneficial for students but also for employers as you'll have early access to the new talent in your market.
If you are interested in finding out more about T Levels then contact our Business Development team on 01234 291747 or email training@bedford.ac.uk
What are the other benefits of industry placements for my business?
Smarter recruitment
Industry placements are great for entry-level skills and can help you build talent for junior positions or apprenticeships
Work alongside the next generation of talent in your industry
Cost-effective for recruitment
Support for your existing staff
Young people are an invaluable source of new ideas and can provide a fresh perspective
Staff usually have multiple projects and deadlines to meet and an industry placement student can provide extra support with key projects
Creates opportunities for staff to undertake and gain experience in coaching, mentoring or management
Supporting your local community
Industry placements can improve diversity and this can help your business understand customers better, increases creativity and creates better performance
They create 'shared value' as you will be giving back to young people in your community as well as your business
Offering industry placements can help you enhance your brand image and profile