What is Clearing & Adjustment?
Clearing and Adjustment is a system that gives you another chance to find the best course for you. Call 0345 658 8990 to apply!
Students apply through Clearing and Adjustment (C&A) for lots of different reasons. C&A is an opportunity for you to explore your university options if you haven't yet applied to university, if your exam results are different than you expected or you have changed your mind about the course you want to study.
Key Dates
4 July: C&A 2022 opens for those who already have their final results.
18 August: A-Level and BTEC results day. This is when the main C&A period opens.
18 October: Final date for C&A applications
We're here to help you find the right course for you!
Phone – 0345 658 8990 (Monday to Friday 9.00am to 5.00pm) 
Email – info@bedfordcollegegroup.ac.uk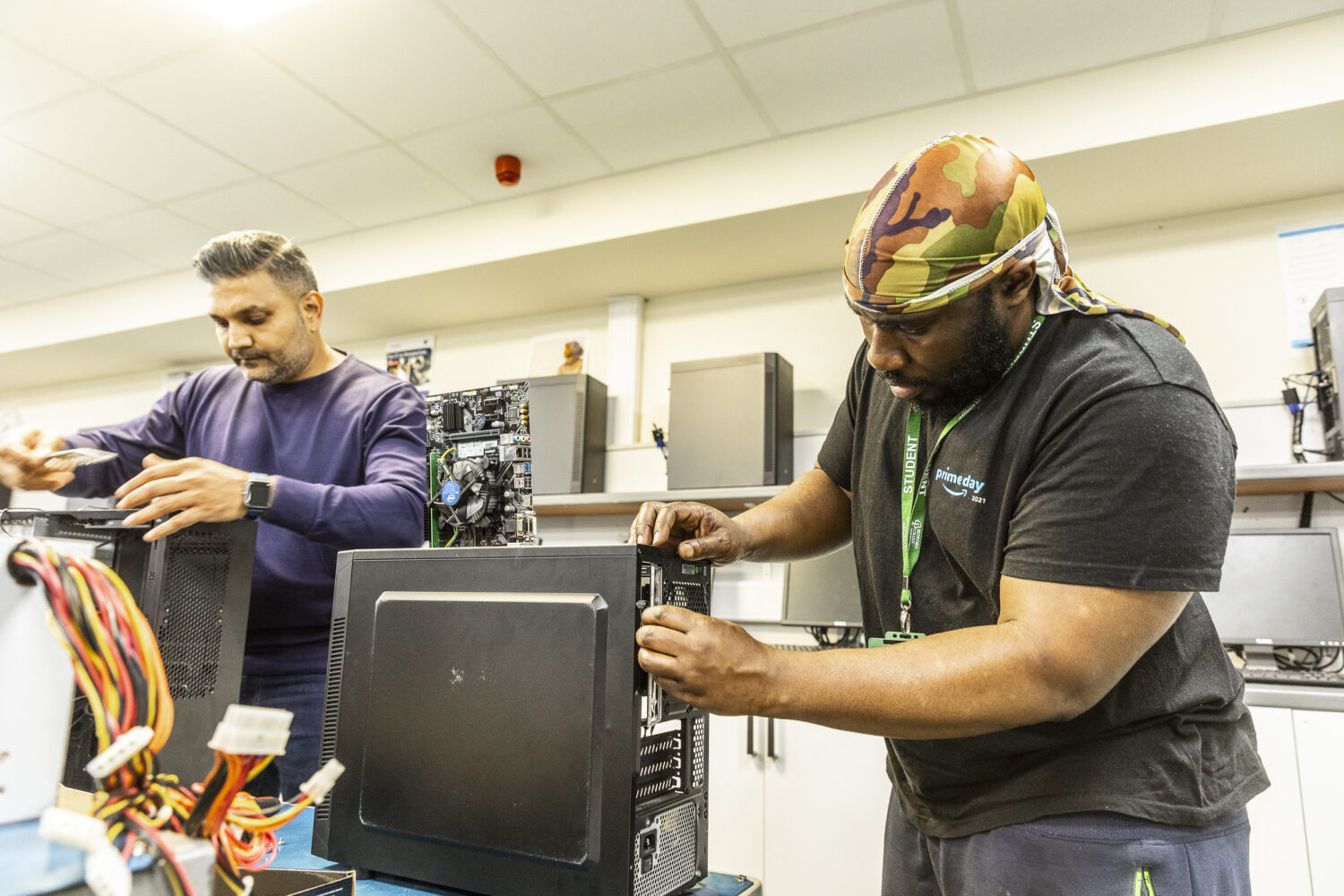 Open Events in August
We are hosting open events in a August and our Higher Education team will be available to discuss any questions surrounding courses, applications and clearing.
Find out more
Joining The Bedford College Group through Clearing and Adjustment is easy
Follow our three easy steps!
1. Be prepared
C&A is first come first served so it's worth getting organised! Prepare a list of all the courses you are interested in, along with their UCAS codes. UCAS codes are a combination of letters and numbers, these can be found on each of our course pages, under the 'How to apply' section.
Make sure you have all your results to hand before you apply – your final results for you're A-Levels, BTECs or equivalent. You will also need to have your GCSE English (Language or Literature) & maths, or equivalent, since we need these results to process your application.
2. Apply
Before you apply, have your UCAS personal ID (if you've previously applied via UCAS), your results and the UCAS course code for the course you are interested in to hand. Don't worry if you haven't applied via UCAS before – we can send you a Record of Prior Acceptance (RPA) form to complete and we will then add you to UCAS. If you complete this form it is a firm acceptance of your place with us.
We have made the process to apply easy – Call 0345 658 8990 (Monday to Friday 9.00am to 5.00pm), email us on info@bedfordcollegegroup.ac.uk or talk to our team via our Live Chat. We suggest you note down our phone number/email address or save it to your phone!
3. Accept your place with The Bedford College Group
To accept the offer, visit UCAS and add the course choice to your UCAS application. Once you select a course in Clearing and you have officially 'referred', you are effectively Firmly Accepting the offer, congratulations!
You can start exploring our courses as well as learning about what it's like to study with The Bedford College Group. Check out our social media so you can get a flavour of what it is like to be a part of our College community.
The Bedford College Group offers a range of means-tested financial support packages to help overcome any barriers that could prevent you from coming to our Colleges, for more information click here.
Apply online or phone our Customer Contact team on 0345 658 8990 to speak to one of our friendly advisors about our courses, your qualifications, fees and financial support, accommodation, and/or applying to us.
Our Student Services team can offer guidance and support on a wide range of financial, personal and career-related issues and help make your College experience a happy and successful one:
Bedfordshire – 01234 291770 or studentservices@bedford.ac.uk
Northamptonshire – 01536 413232 or studentservices@tresham.ac.uk