Overview
Sport (Outdoor Adventure Management) HND
This programme is aimed at anyone with an enthusiasm for outdoor adventure, sport, exercise and health, coaching, teaching, sports management, sports marketing or development. All modules integrate theory and practice using the experience gained from involvement in outdoor adventure and sport.
To apply to this course visit the UCAS website here or call 0345 658 8990 for further information.
Available Courses

Shuttleworth College

| | |
| --- | --- |
| Starts: | 26/09/2022 |
| Type: | HE |

| | |
| --- | --- |
| Day(s): | Monday, Tuesday, Wednesday, Thursday, Friday |
| Time(s): | 9:00am - 4:30pm |

| | |
| --- | --- |
| Length: | 30 weeks |
| Fees: | £5,895.00 |

Apply online

Fee notes: The fee indicated above is the fee for each year of the course.
Disclaimer
Whilst every effort is made to ensure the information on the Website is correct, some details may be subject to change. The Bedford College Group reserves the right to make amendments to the courses, dates, fees or other details, and to make cancellations or changes if numbers are insufficient. In the unfortunate situation that we have to cancel a course we will refund your fees in full, but we regret we are not able to offer any refund if you withdraw from your course or fail to start, and you will be liable to pay any outstanding fees that may be due.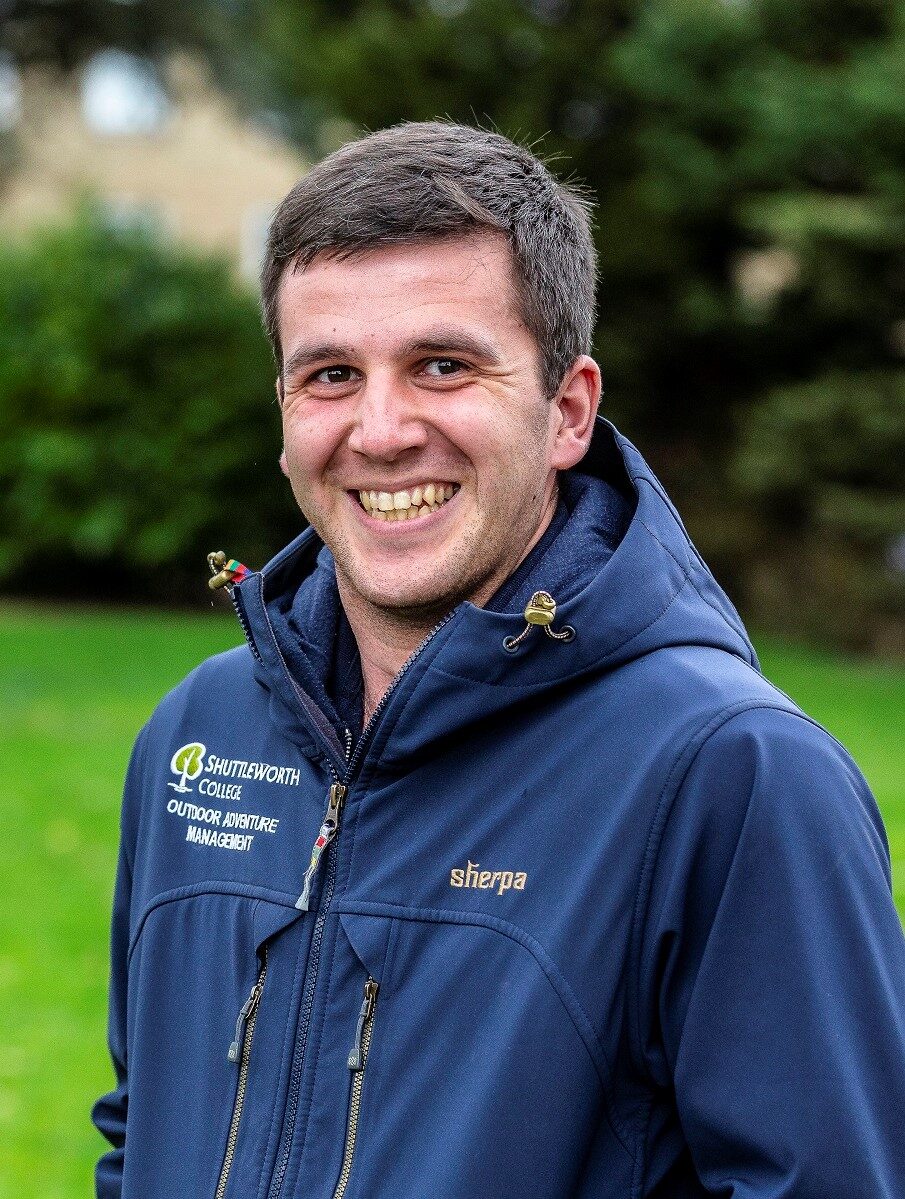 Outdoor Adventure
Chris
After studying the Level 2 and Level 3 Outdoor Education courses here at Shuttleworth, I went out to work in industry for four years. I freelanced at various places including Willen Lake and Grafham Water and also got a job at Center Parcs, Woburn, where I still work as an Instructor on the lake and with the high ropes. I realised I needed to study for some higher qualifications in order to progress my career.
I am really enjoying the practical elements of the HND. When I looked at university courses they were all theory based, so the only way to get practical experience was to join clubs outside of the course.
For me, coming back to study is about adding to my existing knowledge in order to grow my portfolio and open up more opportunities, and this is exactly what Shuttleworth College offers.
Many of us on the course are already qualified in certain activities and so we get to focus on set activities for our personal development. Plus being at College enables us to take other qualifications at reduced rates. I have since got my RYA power boat and BMC climbing qualifications.
The contacts we gain through our tutors are invaluable. They have all worked in industry, so the course is great for networking. They recently set up an interview day when companies in industry come in to talk to us. We also get to join them to teach the Level 2 students once a week in their practical sessions.
I am planning to move on to the BA top-up after the HND. I'm considering training to become a Tutor or Lecturer at a college, which I'll need to take a PGCE for, or I may continue freelancing.
Additional Learning Support
If you have a specific learning difficulty or disability, are deaf or hearing impaired, our Additional Learning Support team are on hand to give you assistance whenever you need it.
Autism & Asperger's Syndrome Support
We are committed to developing the provision for students on the autistic spectrum, including Asperger's Syndrome.
Accessibility
We have access arrangements in place to help students with disabilities or any other particular needs. Call us on 01234 291000 or 01536 413123 for more information.
Additional formats
Course information sheets are also available in large print and audio formats. Call us on 01234 291000 or 01536 413123 to order your copy.